Staged By Design Mission Statement
At Staged By Design our goal is to help you sell your property in the least amount of time, for the best return possible. We have pride in our design expertise, our customer service and not only meeting but exceeding the expectations of our clients and our marketplace. We bring style, experience and commitment to every project, taking the time to build relationships that result in repeat business for years to come.

Staged By Design believes in supporting the community and the environment. A percentage of all profits go to support women's education and children's health.
The Faces of Staged By Design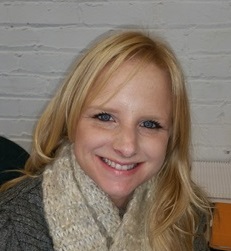 Carey Miller, Interior Designer and Project Manager. Carey was fortunate enough to grow up in the beautiful Pacific Northwest landscape. Growing up in a family of right-brain creative thinkers, a career in design was nearly an expectation. Carey studied business and interior architecture at the University of Oregon, before transferring to the Art Institute of Portland to complete her Bachelor of Fine Arts degree in Interior Design. Although Carey relatively new to Seattle as well as to Staged By Design, she already enjoys working with sellers and agents to maximize real estate sales and minimize time on the market through the power of staging. In her free time, Carey enjoys spending time with her husband Collin and young son Theo; taking in all Seattle has to offer and continuing to appreciate the beauty of the Pacific Northwest on hiking trails and day trips. Carey is also LEED Certified.


Tom and Stacy Christie, Owners: When Tom and Stacy purchased Staged By Design they knew their background in Management and Customer Service were a good fit with such a client oriented business. They credit Staged By Design's outstanding team with helping to make the company a success.